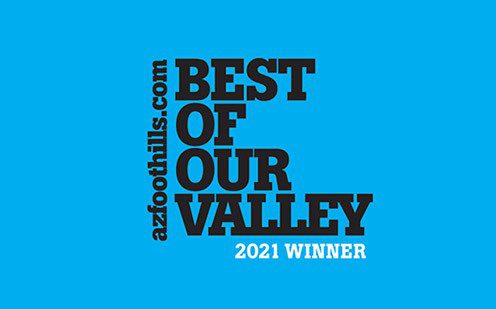 Miller Capital voted NUMBER ONE AGAIN for Arizona Foothills Magazine's "Best of Our Valley" – Best Investment Firm.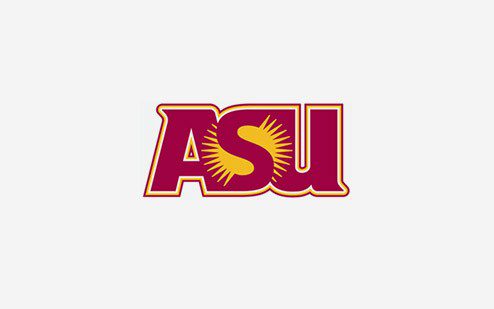 MILLER is pleased to present its Seventeenth Rudy R. Miller Business Scholarship to Arizona State University, W. P. Carey School of… Business, junior.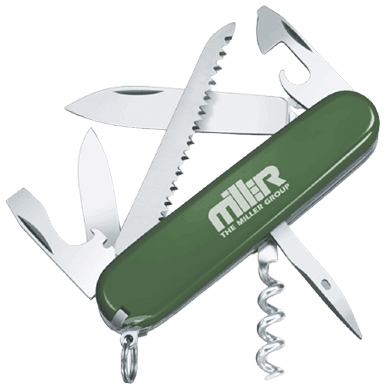 Leveraging Our Capital,

Knowledge, Experience & Resources Since 1972

The Miller Group is a Venture Capital, Private Equity, Financial Advisory and Management Consulting firm. The spirit of winning is about determination, perseverance… and reaching inside for something more! Led by its CEO, Rudy R. Miller, The Miller Group exemplifies that winning spirit. The firm offers Investment Capital and Fortune 500-level expertise through innovative business strategies to middle-market companies throughout North America, Europe and Asia.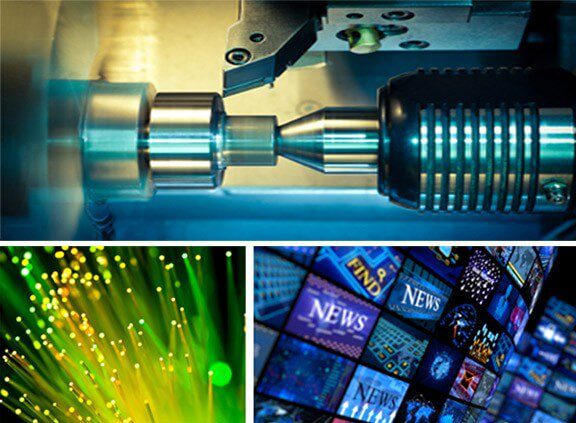 Venture Capital & Private Equity Investments
The capital available through MILLER is derived from the firm, its principal and often co-institutional investors for a specific transaction; as such, we are opportunistic in our approach and have an efficient investment decision process. We are generally active investors, and look to partner with owners and management teams of established middle-market companies located in North America, Europe and Asia.
We seek those opportunities where the operational, financial and transactional experience of our principal can add value beyond just capital. Our opportunistic approach also allows us to design a structure that is mutually beneficial. The following briefly highlights the characteristics of investments by MILLER.
Strategic and Crisis Management Consulting
MILLER works closely with management teams and ownership groups to develop strategic business and financial plans that enhance the long-term value of their organization. The scope of our management consulting services include: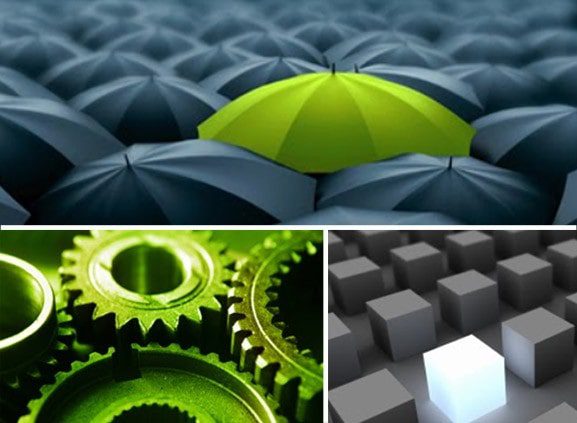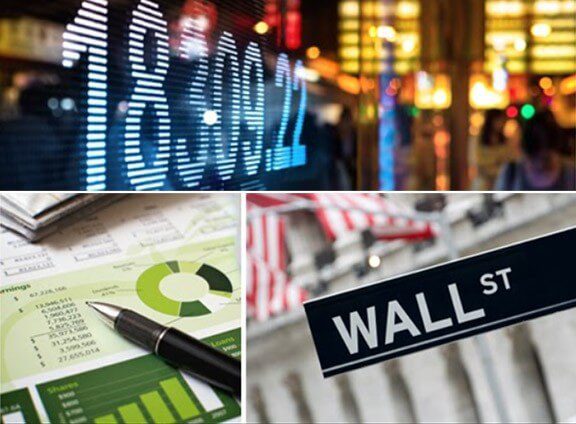 Financial Advisory & Related Services
Business Valuations – MILLER offers a myriad of formal and informal valuation services designed specifically to match the need of each client engagement. MILLER's ability to understand and determine the value of a company has been instrumental to its clients in all areas of focus. The professionals at MILLER combine a powerful assortment of analytical tools with real-world experience to objectively produce intelligent, supportable conclusions. MILLER provides expert assessment of corporate worth and other related financial and business deliverables which may incorporate:
International Expertise
MILLER has provided capital, financial advisory services and management consulting expertise globally since 1990. MILLER recognizes that "globalization" is no longer synonymous with Fortune 1000 companies and businesses of all sizes are expanding internationally. The firm understands individual markets as well as foreign business cultures which are critical factors when analyzing potential investments. MILLER is uniquely placed to help clients identify and capitalize on opportunities around the world and has developed extensive international relationships across North America, Europe and Asia, working with experts around the globe to advise clients on complex transactions.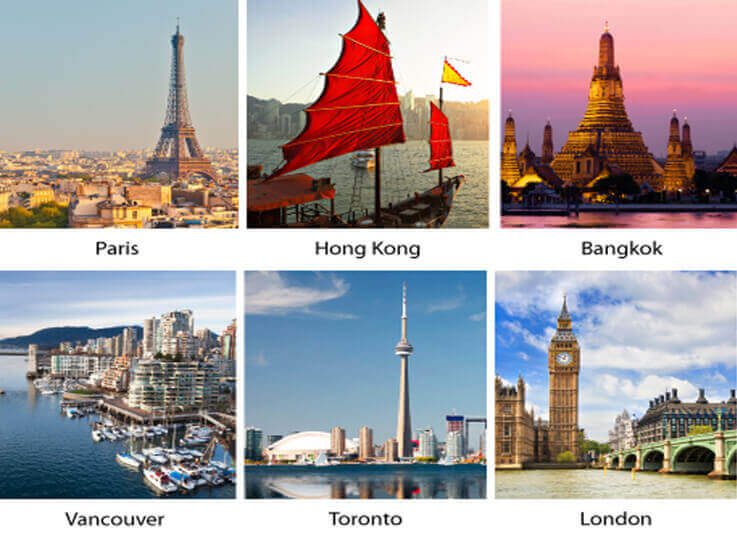 News
Latest From
Our Press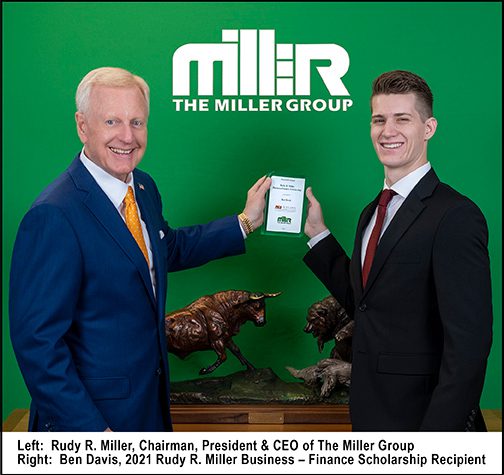 October 21, 2021 – Scottsdale, AZ
The Miller Group (TMG) announced it has awarded its 2021 Rudy R. Miller Business – Finance Scholarship (RRM Scholarship) to Arizona State University (ASU) senior, Ben Davis, who is majoring in Finance.
Mr. Davis, a senior at Barrett, The Honors College at ASU, along with his academic studies, serves as the Executive Vice President of the Financial Management Association, Director of Finance for the Business School Council, and the Elections Commissioner for the Undergraduate Student Government. Ben's future plans include attending graduate school and earning a Master's of Business Administration or Master's degree in finance. His objective is to integrate his finance and business education and skills with an industry that motivates him.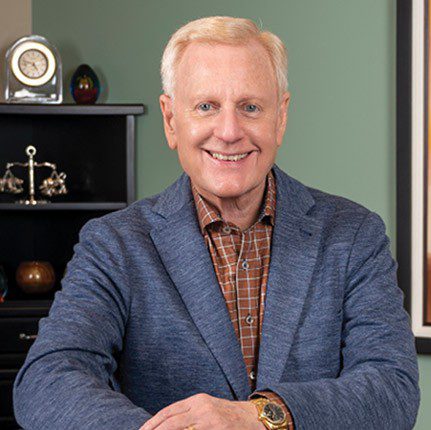 January 6, 2021 – Scottsdale, AZ
Miller Capital is honored to again be voted NUMBER ONE out of more tha twenty firms that were nominated for Arizona Foothills Magazine's "Best of Our Valley" – Best Investment Firm and earned a top two position in 2019, 2018 and 2017. Miller Capital was also the top firm in 2013. A partial list of investment firms placing in the top two slots since inception in 2011 includes Morgan Stanley®, Merrill Lynch®, UBS® and Edward Jones®.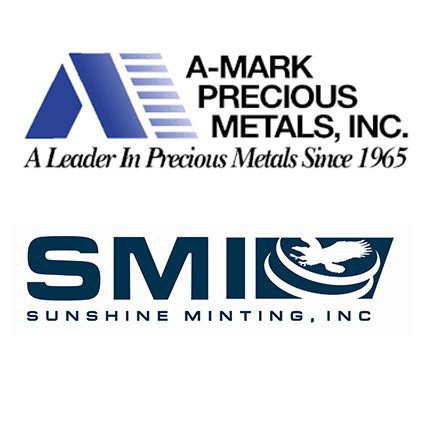 December 9, 2020 – El Segundo, CA and Coeur d'Alene, ID
A-Mark Precious Metals, Inc. (NASDAQ: AMRK), a leading full-service provider of products and services to the global precious metals market, today announced that it recently acquired a 31.1% interest in Sunshine Minting, Inc. (SMI), a leading manufacturer of precious metals mint products and a long-standing supplier and counterparty of A-Mark.