TELGIAN HOLDINGS, INC.
"There's no shortage of qualified investment banking and business – financial consulting firms in today's crowded market. I have worked with firms in the past that have performed well for us and personally know of firms that meet the needs of Telgian. What separates MILLER is the dedication to understanding our business and advocating for the needs of our stakeholders. Rudy Miller's personal attention to me and my senior management team, and his active participation in our board meetings over the last 14 years has been great for Telgian because of his business expertise. His direct assistance with our banking relationships has been terrific. In addition to MILLER's outstanding services, Miller Investments, Inc., a MILLER entity, has become an important preferred shareholder of Telgian. MILLER prioritizes the long-term needs of a business: whether it's right to complete a deal now or in the future. Because of the advocacy model of MILLER, Rudy and I have become good friends over the years. A needed and trusted friend who understands my business, who will call me out when I believe my own press clippings and support me when times get tough. Telgian is fortunate to have Rudy deeply involved in our business as a trusted advisor."
Jim Tomes
Chief Executive Officer & President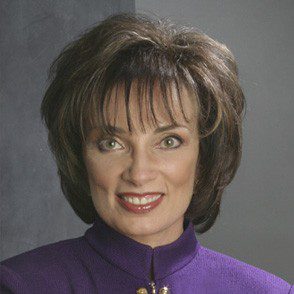 DELSTAR COMPANIES, INC.
"Owning and running a mid-size company, I had to keep my mind on the business and not be distracted by a potential acquisition. MILLER made it possible for me to do just that! Right from the beginning I had complete confidence in MILLER because of their knowledge and experience in handling complex transactions. I always felt we were their priority. The MILLER Team has an uncanny sense of bringing parties together and getting the deal done. All of my priorities were met in the transaction which was made with a large, multi-billion dollar international firm and finalized with documents completed by national and international law firms. I am extremely happy with the outcome, because it was a perfect match for DELSTAR and for me as it fulfilled all of my criteria. I feel fortunate that MILLER represented me."
Pam Del Duca
President & CEO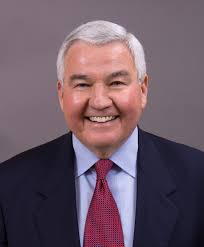 THE JFP GROUP, LLC
AMERICAN FINANCIAL GROUP, INC. (NYSE: AFG)
"I have been on both sides of a transaction with Rudy Miller; I have observed him as a public company CEO, board member and as a consultant. Let me tell you one thing…you want the MILLER team on your side of the deal. MILLER has served as a business and financial consultant to a number of public companies where I have served as President and CEO. Rudy's Wall Street experience coupled with his business expertise is a big plus for MILLER's clients. I have a tremendous amount of respect for Rudy and MILLER's ability to achieve results."
Terry S. Jacobs
Chairman, President & Chief Executive Officer, JFP Board Member, AFG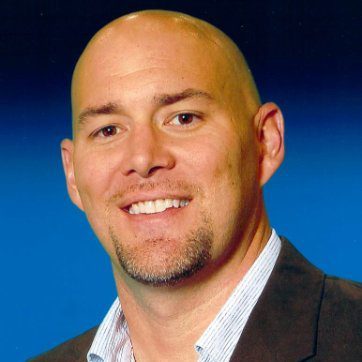 SERVRX, INC.
"ServRx has had The Miller Group under contract for 5 consecutive years. They have had a strategic voice at our table as we have navigated the challenges that arise from 500% growth and national expansion to become an Inc. 500 company. Everything from financing, corporate governance, partnership negotiations, to marketplace strategies have been successfully managed with their CEO, Rudy Miller, by our side. Mr. Miller doesn't always tell you what you want to hear; but he does tell you what you need to hear."
Todd Delano
Co-Founder, Control Shareholder & Chief Executive Officer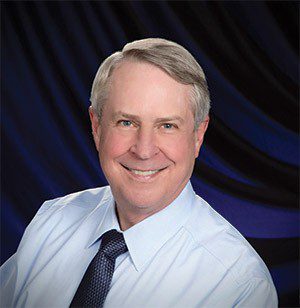 SERVRX, INC.
"In my past role as Chairman of ServRx and related entities, I have had the opportunity to work directly with The Miller Group's CEO, Rudy Miller, for numerous years. The Board retained his firm as strategic business advisor in part because Rudy has a proven track record in working with high-growth middle market entrepreneurial companies. He truly appreciates the opportunities and challenges facing expanding businesses. His business experience as an entrepreneur, public company CEO, plus board member of a number of NASDAQ and NYSE public companies, has been a huge benefit in helping ServRx and its aggressive operating management team work through multiple business complexities. He played a critical role assisting us with our bank credit facility as well as locating a full time CFO for the company. He is a direct-results oriented advisor that comprehends the difficult decisions that need to be made by the Board. His legal, accounting-finance and operational experience is a tremendous asset to our company and our management team as we continue to grow ServRx. Rudy and his team have earned the Board's respect."
Randall S. Prust, M.D.
Co-Founder, Shareholder & Past Chairman of the Board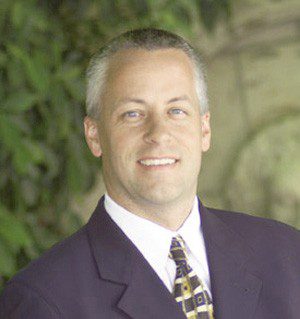 MCMURRY, INC.
"I've worked with numerous consultants and advisors on multiple transactions, including some with the biggest names in the media industry, and my experience with MILLER was a great learning experience for myself and our team, and was unmatched on a number of very important fronts: innovative fee structure, service excellence and intuition. We always felt our deal was MILLER's biggest priority, even though they were working on transactions much bigger and more complex than ours. The guidance we received on when to fold 'em and when to hold 'em was spot on – every prediction MILLER made about the seller's next move was correct, and that saved us 15-20 percent on the purchase price."
Chris McMurry
Chief Executive Officer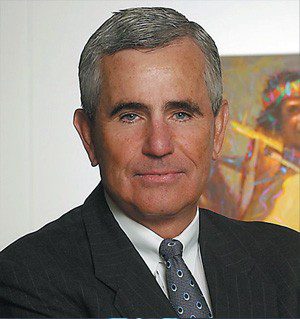 CAPITAL TITLE GROUP, INC.
"From 1996 through the 2006 acquisition of Capital Title by NYSE listed LandAmerica Financial Group, Inc., Rudy Miller was our trusted advisor and a major shareholder through the MILLER firm. MILLER's effective capital formation strategy and M&A support services helped our company grow from a range of $2.5 million to $380.2 million in annual revenue. Their ability to efficiently secure capital and support our acquisition program on our behalf allowed us to focus on operations that significantly increased the value of our company. We relied on their expertise as we completed the LandAmerica transaction where they secured a premium that benefited all shareholders.
MILLER has been retained by my investment firm, Head Management, LLC since 2007 regarding consulting and financial assignments. We have also been a co-investor with MILLER in numerous venture capital and private equity investments."
Donald R. Head
Chairman & Chief Executive Officer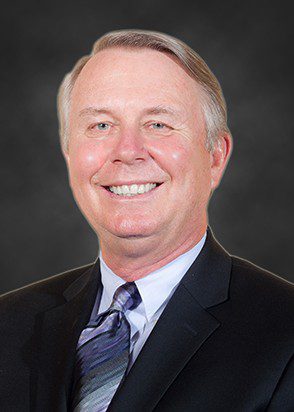 MAGMA
R. JONES AND ASSOCIATES, LLC
ONE STOP SYSTEMS, INC.
"As Chairman, CEO and Control Shareholder of Magma, I retained The Miller Group to serve as an exclusive advisor to myself, my management team and the company's Board of Advisors. The two year engagement included strategic and tactical business planning, as well as a financial analysis of Magma. Before making this decision, I spoke with numerous executives of banks, accounting firms, law firms, along with CEOs and board members that were current and past MILLER clients; all of whom gave excellent appraisals of the quality of the services The Miller Group team provides, their experience working directly with CEO, Rudy Miller, and his unique skillsets. MILLER began its due diligence program by assessing my business from top to bottom, analyzing our strengths and weaknesses, and developing a Strategic Business Review from which we could prioritize our actions. Rudy was personally involved in all phases of this engagement, including guiding me through and managing the process of obtaining a new bank and increasing our credit facilities. Although I was one of MILLER's smaller clients, I felt that I was always a top priority and had direct access to Rudy. I have the utmost respect for Rudy Miller as a business executive and a stand-up man who does what he says and gets results! I would not hesitate to recommend The Miller Group to any company willing to take the next step towards greatness."
Randy L. Jones
Former Chairman & Chief Executive Officer, Magma Managing Partner, RJA Vice Chairman of the Board of Directors, Board Member & Shareholder, OSS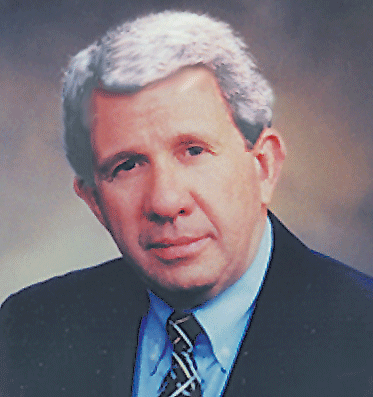 BOWLIN TRAVEL CENTERS, INC.
"We are a 100+ year-old family-owned business that values integrity. Rudy Miller, CEO of The Miller Group ("MILLER") guided us through our initial public offering, introduced us to Wall Street and the subsequent divestiture of a major operating division, obtaining a value well beyond anything we initially envisioned. MILLER's advice and assistance were invaluable to us in completing these transactions. Rudy and his team are professional with great loyalty serving their clients. We have retained MILLER since 1996 and they have been an important investor/shareholder for the past 26 years. We continue to utilize MILLER's broad range of financial and business consulting services."
Michael L. Bowlin
Chairman & Chief Executive Officer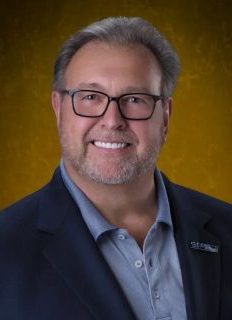 SUNSHINE MINTING, INC. – IDAHO, NEVADA,
SHANGHAI-CHINA – MANUFACTURING FACILITIES
"One of my biggest challenges over the years was to find the right group/firm to assist and advise me through navigating the waters of financial opportunities, growth opportunities, M & A, including managing major legal and accounting strategies, so that I can make informed decisions. That's where MILLER plays a huge role for us. MILLER, and especially Rudy Miller, bring a level of business acumen, acuity and know-how that are invaluable to any company of any size. Whether it's dealing with the board of an international Fortune 500 company or negotiating with a regional lender, Rudy possesses the experience and expertise to ensure that his client's best interests are always his top priority. Rudy has provided me a level of personal attention that I know I would not be able to find in other firms. His professional approach to every circumstance, coupled with a very high work ethic, make Rudy and The Miller Group an invaluable partner. Just like Sunshine Minting, Inc., Rudy Miller and The Miller Group represent the Gold Standard in their respective fields."
Tom Power
President, CEO & Majority Shareholder