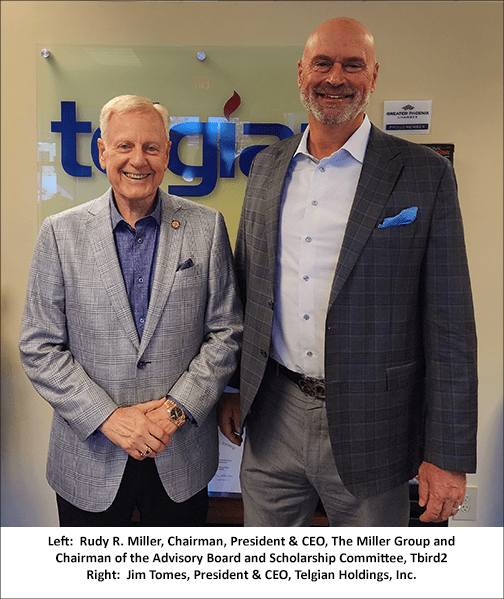 December 15, 2022 – Phoenix, AZ
Telgian Holdings, Inc. is a proud supporter of numerous community organizations, programs, and initiatives. And recently, the company celebrated five years of support for the Thunderbird Field II Veterans Memorial (Tbird2). Located in Scottsdale, Arizona, Tbird2 is a non-profit 501(c)(3) organization whose goal is to preserve the history and culture of aviation in the area, as well as to provide a tribute to our veterans, a unique educational tool for children, an aviation scholarship program, and support for Dogs4Vets.
read more
February 05, 2018 | The Dow Plunged, But Here's Why You Shouldn't Worry.
July 6, 2016 | How Does the Brexit Impact the U.S. Economy?
September 29, 2015 | Will the Fed Raise Rates? Is a Bear Market Coming?
December 5, 2017 | Should You Buy Bitcoin?
November 6, 2015 | Will the U.S. Jobs Surge Lead to Interest Rate Increase?
August 27, 2015 | U.S. Economic Strength a Buffer Against Stock Market Declines.