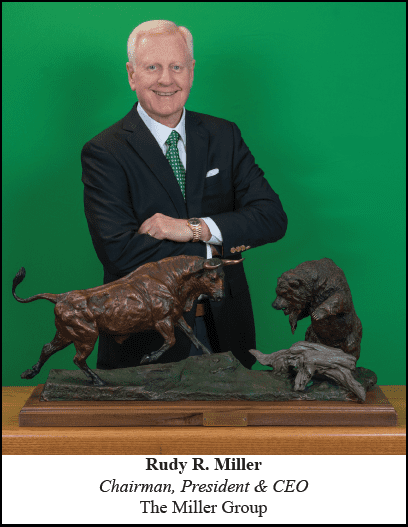 January 13, 2022 – Scottsdale, AZ
Miller Capital is honored to again be voted NUMBER ONE out of more than twenty firms that were nominated for Arizona Foothills Magazine's "Best of Our Valley" – Best Investment Firm and earned a top two position in 2019, 2018 and 2017. Miller Capital was also the top firm in 2013. A partial list of investment firms placing in the top two slots since inception in 2011 includes Morgan Stanley®, Merrill Lynch®, UBS® and Edward Jones®.
read more
February 05, 2018 | The Dow Plunged, But Here's Why You Shouldn't Worry.
July 6, 2016 | How Does the Brexit Impact the U.S. Economy?
September 29, 2015 | Will the Fed Raise Rates? Is a Bear Market Coming?
December 5, 2017 | Should You Buy Bitcoin?
November 6, 2015 | Will the U.S. Jobs Surge Lead to Interest Rate Increase?
August 27, 2015 | U.S. Economic Strength a Buffer Against Stock Market Declines.