Rudy R. Miller Added to the Wall of Honor
Smithsonian's National Air and Space Museum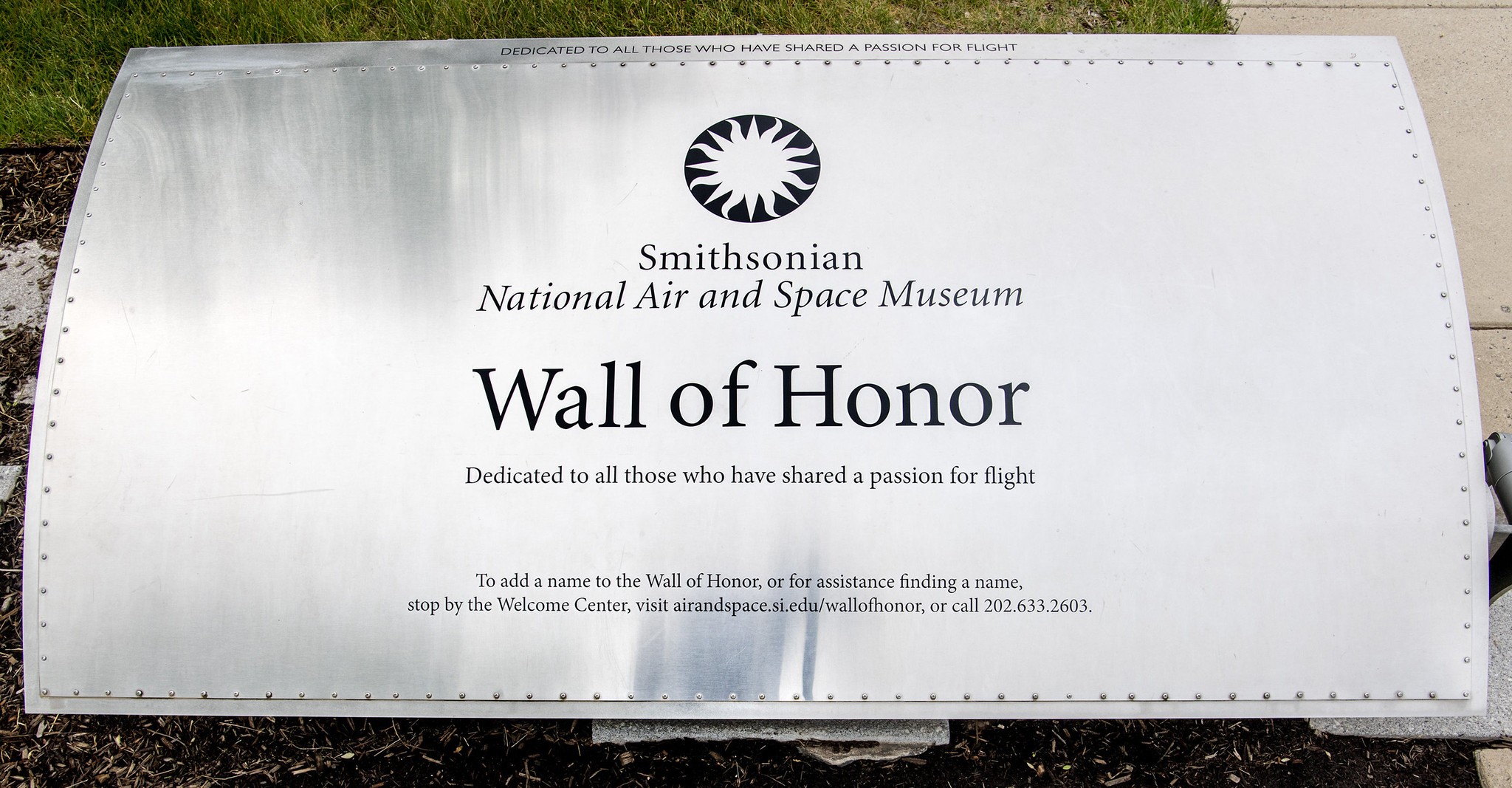 Scottsdale, AZ – October 20, 2022 – The Miller Group (TMG) announced Rudy R. Miller, Chairman, President & CEO of TMG and its affiliated entities, and Chairman of the Advisory Board & (Aviation) Scholarship Committee, Thunderbird Field II Veterans Memorial, Inc. (Tbird2), a non-profit 501(c)(3) organization, was recently informed of his distinguished honor of being added to the Smithsonian's National Air and Space Museum Wall of Honor by Mr. Steve Ziomek, Chairman & President of Tbird2.
Mr. Ziomek stated "As a former Coast Guard rescue pilot, private pilot, and a current honoree listed on the Smithsonian's National Air and Space Museum Wall of Honor, it gives me great pleasure to nominate and sponsor Rudy for the same national recognition. He has devoted a substantial part of his life to giving back to and supporting the aviation community. This is evident in his past major involvements in the commercial aviation industry and his continued unwavering support of Tbird2's mission over the years."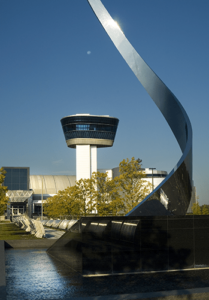 Mr. Miller remarked, "Steve Ziomek called me and said he had an important item he needed to deliver to me in person. He showed up and gave me an envelope that held a Smithsonian's National Air and Space Museum Wall of Honor Certificate of Registry in my name …. I was totally stunned! It stated, "In recognition of your contribution to our aviation and space exploration heritage, Rudy R. Miller will be inscribed on the National Air and Space Museum's Wall of Honor as a permanent testament to your commitment and passion for flight." Though I was never trained as a pilot, I did log in a modest number of hours in a twin-engine turbo Piper Cheyenne II, many years ago."
Miller continued, "However, as a former CEO of a scheduled passenger airline that was granted authority to operate under the Federal Aviation Administration (FAA) in the form of Federal Aviation Regulations (FAR) Part 121 certificate, my responsibility of the total airline operations was 24/7 and 365 days per year and the buck stopped with me.
"I had to make a couple of very tough decisions in the airline industry regarding emergency aircraft situations that could have affected numerous passengers' and crew members' lives. We were fortunate, we came through those issues successfully. We had developed an excellent emergency plan and team approach for this type of incident, involving the FAA, our aircraft manufacturer – engineers, masterful pilots, maintenance experts, flight attendants managing safety interaction with passengers, multiple control towers, and air traffic controllers' important assistance. All the talented team members made a difference in difficult environments with positive results.
"In conclusion, I am extremely proud that I have been involved in the creation of thousands of jobs over many years related to the aviation industry and developing the aviation scholarship program for Tbird2."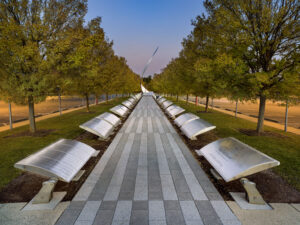 Mr. Miller's aviation-related background profile and military service information is currently listed on the Smithsonian's National Air and Space Museum – Wall of Honor website at Rudy R. Miller, USA,USAR,USAFR | National Air and Space Museum. His name will be permanently engraved on Foil #53 Panel: 2 Column: 1 Line: 4 at the National Air and Space Museum – Wall of Honor at the Steven F. Udvar-Hazy Center located in Chantilly, Virginia. The Wall of Honor is a permanent memorial recognizing thousands of Americans who have a passion for flight.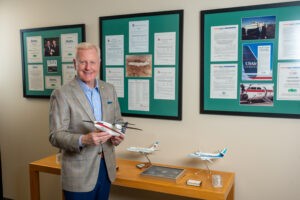 Mr. Rudy R. Miller (RRM), a former member of the U.S. Armed Forces, is an entrepreneur, philanthropist, and investor in numerous industries, including aviation. He established THE MILLER GROUP (TMG) in 1972 in Phoenix, AZ, and celebrated their 50th anniversary in 2022. TMG has several entities; for more information, including RRM's biography, visit www.themillergroup.net.
RRM is serving as Chairman of the Advisory Board & (Aviation) Scholarship Committee of Thunderbird Field II Veterans Memorial, Inc. (Tbird2), www.tbird2.org founded July 2014 and located at Scottsdale Airport, AZ. He was the first recipient of the Tbird2 Leadership Award. RRM was honored to be the keynote speaker at a U.S. Navy Relinquishment of Command and Retirement Ceremony in 2018 aboard the USS Midway Museum, San Diego, CA. He served in the U.S. Army, U.S. Army Reserve, and U.S. Air Force Reserve during the Vietnam era. RRM received honorable discharges as a Noncommissioned Officer. Prior to his military service, he also served as a fireman/first responder.
President of the United States of America, Ronald W. Reagan, presented RRM the Medal of Merit in appreciation of his support and service as a member of a Presidential Task Force. RRM was appointed by the Governor of AZ to serve as a member of the AZ State Board of Private Post-Secondary Education, and elected Chairman by the board members. The AZ Attorney General also appointed him to the AZ Police Officers Memorial Board.
America West Airlines (AWA) was founded in 1981 in Tempe, AZ and had 12 employees, a business plan, no FAA approval or airplanes, and needed capital. RRM was instrumental in assisting AWA transition from a business plan to an operating airline. His investment and advice were critical, he became a board member in 1982. He brought in a boutique investment bank to underwrite the $18,750,000 Initial Public Offering, which closed Feb. 23, 1983. AWA launched its inaugural flight on August 1, 1983. AWA grew rapidly over the years, but entered bankruptcy in 1991. Later AWA merged with USAirways, and then merged with American Airlines.
* RRM had the privilege of meeting with Mr. Steven F. Udvar-Hazy regarding aircraft financing at an AWA board meeting.
After serving the shareholders for 4 years as a board member and Chairman of the Audit Committee, RRM departed AWA to be the Founder, Chairman of the Board & CEO of Phoenix, AZ StatesWest Airlines (SWA), a public regional airline serving AZ, CA, and NV. Their inaugural flight was October 1, 1986. During his tenure, the CEO secured over $135 million in public, private capital plus lease financing. USAir and SWA signed an agreement to become the first operator USAir Express in the Western U.S. On July 15, 1990, SWA began feeding USAir's 100 plus flights a day in Los Angeles (LAX), plus numerous other cities throughout CA and AZ. On August 2, 1990, the Gulf War started and fuel went from $17 per barrel to $46 in October. This event contributed to the recession of the early 1990s. Due to these factors, SWA ceased operations in 1992.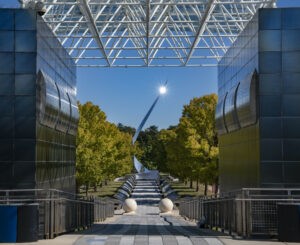 For more information about TMG and Tbird2, please visit www.themillergroup.net and www.tbird2.org, respectively. For more information about the National Air and Space Museum, please visit www.airandspace.si.edu.