October 31, 2016 – Scottsdale, AZ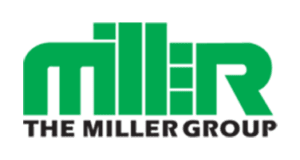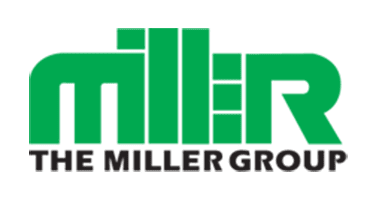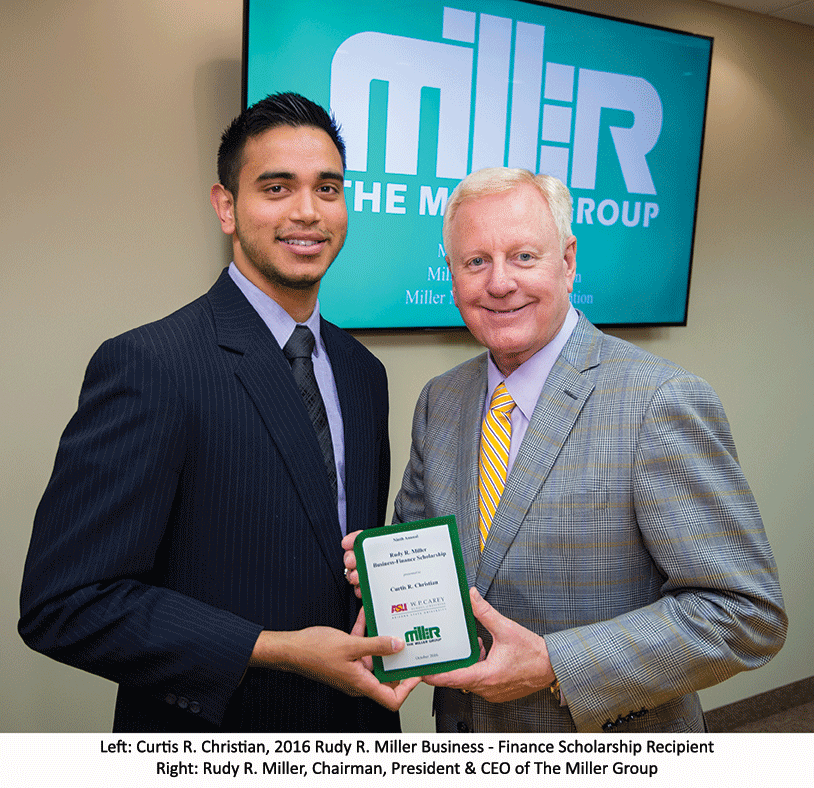 The Miller Group announced its ninth annual Rudy R. Miller Business – Finance Scholarship has been awarded to Curtis R. Christian, an Arizona State University (ASU) senior pursuing a Bachelor of Science degree in Finance, as well as a Bachelor of the Arts degree in Sports & Media studies.
Mr. Christian has been able to earn and maintain above a 3.9 grade point average along with working 25 hours per week for the Phoenix Suns and ASU Housing, while also holding a voluntary Baskeball Statistics internship. Over the past summer, he held an intern position at the 2016 Sports & Entertainment Alliance in Technology Conference and attended the 2016 Basketball Career Conference hosted by Sports Management Worldwide and TPG Pro Scout School. He finds time to help his community through volunteering for the Fiesta Bowl, Arizona Coyotes, Arizona Diamondbacks Fan Fest, and Larry Fitzgerald's Camp, and has attended multiple events for the Financial Management Association and Sports Business Association. Curtis was chosen to join the Sports Business Scholars, a selective honorary program for students who want to achieve a career in sports. Mr. Christian aspires to combine his education with his passion for basketball in order to work in operations for a college or NBA team.
Rudy R. Miller, Chairman, President and CEO of the affiliated group of Miller entities, originated the scholarship in 2008 to express his and his firm's support of ASU, in particular the W. P. Carey School of Business, and to encourage and recognize academic excellence by outstanding students. The Scholarship is determined by merit and awarded annually to a junior or senior pursuing a degree in Finance or Business Administration at ASU's W. P. Carey School of Business. The Miller Group has also provided other scholarships to deserving ASU students on a selective basis, such as The Miller Group Corporate Scholarship and the Rudy R. Miller Finance Intern Scholarship.
Mr. Miller commented, "The presentation of this year's scholarship award to Curtis Christian reaffirms his motivation and dedication and hardwork ethic to achieve his goals. He is a fierce competitor and displays the values of our team at The Miller Group. I look forward to mentoring Curtis as he moves forward in business and life."
Thomas Bates, Department of Finance Chair and Associate Professor of the ASU W. P. Carey School of Business, said, "Curtis Christian is an outstanding candidate for the Rudy R. Miller Business – Finance Scholarship. Curtis is pursuing a rigorous course of study in both Finance and Sports Business. His record of academic achievement has been exceptional even while pursuing professional development opportunities with the Phoenix Suns and Arizona Coyotes. I want to thank Rudy Miller for his sustained and generous financial support of our most determined and accomplished students."
An award luncheon at The Miller Group corporate headquarters was attended by the scholarship recipient and his family, W. P. Carey School of Business representatives and The Miller Group executives.
Contact:
Maya Duebler
Business Relations Specialist
W. P. Carey School of Business
[email protected]