October 28, 2014 – Scottsdale, AZ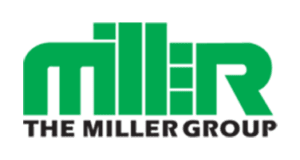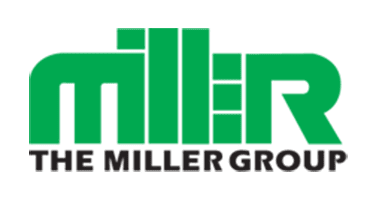 The Miller Group announced its seventh annual Rudy R. Miller Business – Finance Scholarship has been awarded to Jade Tang, an Arizona State University (ASU) Senior pursuing a Bachelor's of Science in Finance. Mr. Miller, Chairman, President and CEO of the affiliated group of Miller entities, originated the scholarship in 2008 to express his and his firm's support of Arizona State University, in particular the W. P. Carey School of Business, and to encourage and recognize academic excellence in outstanding students. The Scholarship is determined by merit and awarded annually to a Junior or Senior pursuing a degree in Finance or Business Administration at ASU's W. P. Carey School of Business.
In addition to earning an exceptional 4.0 grade point average, Ms. Tang has hands-on experience through multiple internships including Intel, Miller Russell Associates, and the Social Security Administration. She is active in her community as she volunteers for organizations such as Asian Chambers, National Association of Asian American Professionals, Japanese American Citizens League, and currently serves as Public Relations Officer for the Asian Business Leaders Association. Jade has accepted a position with Intel as a Business Financial Analyst. Her goal is to continue her growth in the business finance arena utilizing her finance degree as a cornerstone.
Rudy R. Miller commented, "We are honored to present our seventh annual Rudy R. Miller Business – Finance Scholarship to Jade Tang. Jade was chosen for her outstanding academic accomplishments and dedication to her community. With her ambitious internships and her committed work ethic, we feel confident Jade will achieve her targeted goals. We take pride in knowing we assisted such an exemplary student with a financial reward and mentorship that will assist in her professional journey and future endeavors."
Thomas Bates, Department of Finance Chair and Associate Professor of the ASU W. P. Carey School of Business, remarked, "I am very pleased that Jade Tang has been selected to receive the Rudy R. Miller Business – Finance Scholarship. As a Senior at ASU, Jade has earned an impeccable academic record as a finance major, while also taking on several roles in service leadership and professional internships. My thanks go to Rudy Miller for his continued support of accomplished students like Jade."
An award luncheon held at The Miller Group was attended by W. P. Carey School of Business representatives and The Miller Group Executives.
Recipients of the Rudy R. Miller Business – Finance Scholarship are chosen by the Executives of The Miller Group from a select group of W. P. Carey School of Business students pre-screened by the ASU scholarship program office. In the initial application process, students must provide their academic and employment information, their resume and answers to three essay questions based on leadership, career/educational goals, and why the student feels he/she wants and deserves the scholarship. Top candidates are then interviewed by Executives of The Miller Group.