April 11, 2023 – Scottsdale, AZ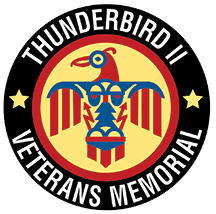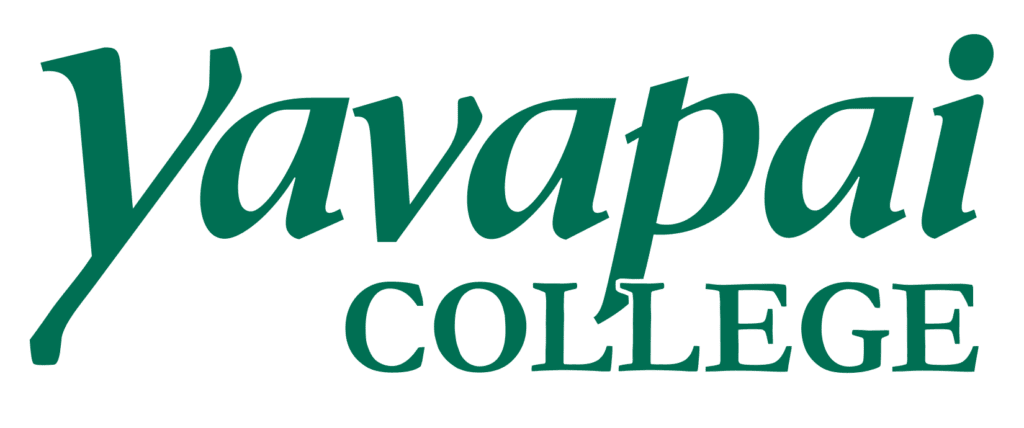 Thunderbird Field II Veterans Memorial, Inc. ("Tbird2″) announced it has awarded an Aviation Scholarship to Matthew West, a Yavapai College ("YC") student pursuing an Associate of Applied Science in Aerospace Science with a UAS (unmanned aircraft systems) Operator Concentration. Tbird2 is a non-profit organization dedicated to preserving the history of aviation in Scottsdale, Arizona, honoring all military veterans, creating unique educational opportunities for Arizona students studying all aspects of aviation, and supporting Dogs4Vets.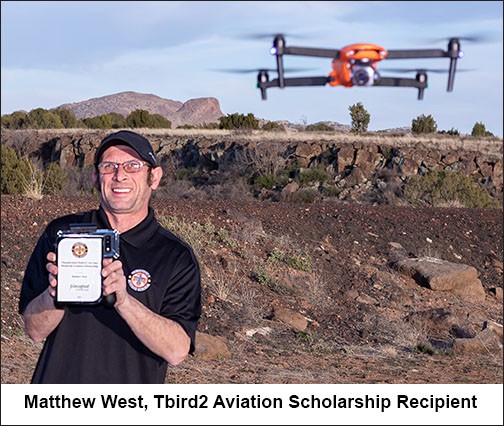 While attending Yavapai College, Mr. West has maintained an impressive GPA, is a current Honor Roll member, and is a lifetime member of Phi Theta Kappa. Matthew has developed numerous skills over the years. He obtained his commercial drone pilot license in 2021, which he uses in his part-time real estate photography services. He also worked for a number of years as a freefall photographer/videographer and Tandem Master Instructor. Plus, between his tandem and his individual jumps, he posted approximately 2,000 jumps. Mr. West also received Yavapai College's Career and Technical Education Center's Most Outstanding Student award.
Ashley Hust, Yavapai College Foundation, commented, "Yavapai College and community colleges in general are the best places for people like Matthew to re-skill when they are ready to change or upgrade their careers. YC's Unmanned Aircraft Systems program is one of the most hands-on you'll find with real-world practical applications built into the coursework. I'm not surprised Matthew is already applying what he's learned to a real estate photography business even before he's graduated."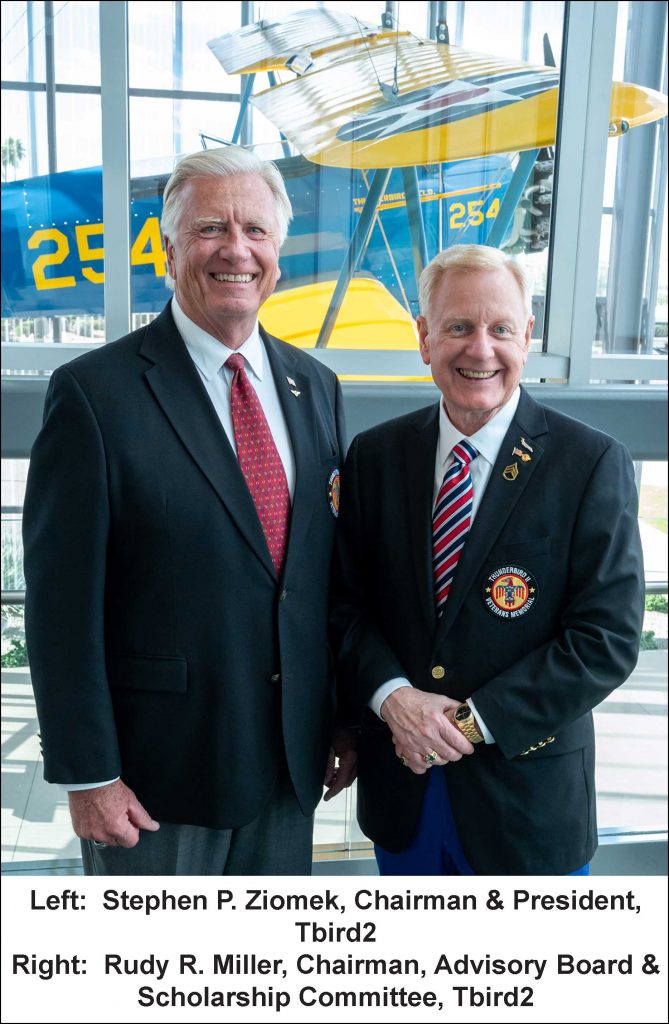 Rudy R. Miller, Chairman of Tbird2's Advisory Board and Scholarship Committee, remarked, "Matthew West is an exceptional individual and the 20th Tbird2 Aviation Scholarship awardee. I would like to thank Yavapai College and its related foundation for the continued high standard of excellence. Also, they are one of only six Arizona aviation colleges that are approved by the Tbird2 Scholarship Committee."
Miller continued, "I would also like to thank the Tbird2 Board of Directors, all participating colleges in our program, our corporate and individual donors, veterans' support, the City of Scottsdale, and Scottsdale Airport (SDL) which has made our mission successful!"
Stephen P. Ziomek, Chairman and President of Tbird2, stated, "Matthew is a well-rounded and multi-talented individual who is deserving of this scholarship. His education, training, and efforts will serve him throughout his career."
About Thunderbird Field II Veterans Memorial, Inc.
Thunderbird Field II Veterans Memorial, Inc. is a 501(c)(3) non-profit organization formed in 2014 and headquartered in Scottsdale, Arizona. During World War II, an airfield named Thunderbird Field II was built for the sole purpose of training U.S. Army Air Corps pilots in 1942. Thunderbird Field II graduated over 5,500 men and women pilots, many of whom saw military action in Europe and the Pacific. The field and school were deactivated on October 16, 1944, sold to Arizona State Teachers College (ASU), then to the Arizona Conference of Seventh-day Adventists, and finally to the City of Scottsdale in 1966 and is now known as Scottsdale Airport (KSDL). Tbird2 has a permanent memorial at the entrance of the Scottsdale Airport, located at 15000 N. Airport Drive, Scottsdale, AZ, and a historical display inside the facilities honoring the service of men and women of the U.S. Armed Forces as well as POW-MIAs.
The Aviation Scholarship Program provides scholarships to veteran and non-veteran Arizona resident students who meet specific criteria and are attending Arizona State University, Embry-Riddle Aeronautical University, Chandler-Gilbert Community College, Cochise College, Pima Community College, or Yavapai College. For more information, please visit www.tbird2.org.
About Dogs4Vets
American Service Animal Society, dba Dogs4Vets, is a non-profit 501(c)(3) organization dedicated to enabling disabled veterans live a more productive life through the use of service animals. Dogs4Vets offers lifetime support and service dog training for over 100 Arizona veterans each year, at no cost to the veteran.
Thunderbird Field II Veterans Memorial, Inc. Contacts:
Stephen P. Ziomek
Chairman & President
480.664.6604
Rudy R. Miller
Chairman, Advisory Board & Scholarship Committee
602.225.0505
Yavapai College Contact:
Ashley Hust
Major Gifts Officer, Corporate Giving & Academic Affairs
Yavapai College Foundation
928.776.2034